Lombards in the Limelight
Traveling and virtual exhibitions:
travel through time!
Exhibitions 2.0 are a whole new way of getting to know the world of the Lombards. How? Traveling to their era through immersive exhibits between history and technology!
Launched in 2019 with the project "Longobardi in Vetrina", Exhibitions 2.0 are fun and innovative opportunities to learn about Lombard culture in the territories affected by the passage of the Lombards, in an experience enriched by the use of smartphones and multimedia content.
Getting in Touch
2020 – in progress
A tactile journey for a multisensory experience to discover the Lombard serial site.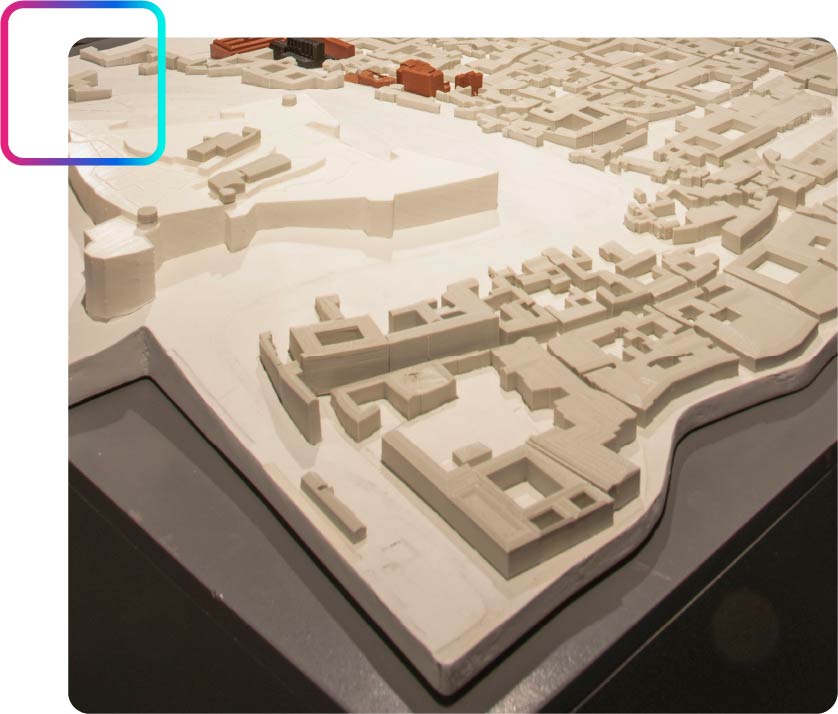 Lombards in the Limelight
2018-2019
7 major themes for the first and largest Italian exhibition dedicated to the Lombard people.